TheBettingSites.com: Online gambling in

India

November 2023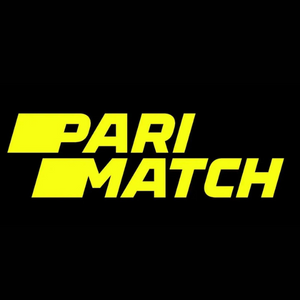 Claim Offer
Claim Offer
Claim Offer
What is TheBettingSites.com?
TheBettingSites.com is an online gambling platform that is making waves in India's betting scene. Our brand prides itself on providing Indian players with the most exciting and innovative online betting experience. Whether you are a seasoned bettor or just getting started, we have something for you.
At TheBettingSites.com, we understand the unique preferences of the Indian market and strive to meet them. Our website features an impressive array of website reviews and events coverage from cricket and kabaddi, to football.
Our mission is simple – to be India's one of the best gambling sites. Trust is vital in online betting, and we strive to be as transparent as possible. That is why we only partner with the industry's most reputable and trustworthy bookmakers and casino websites.
Online Gambling in India
Gambling is an activity that is increasing in popularity among people all over the world. However, online gambling's legality has been unclear for people living in India for many years. But online gambling in India has recently gained traction, with numerous platforms offering betting services to the growing number of Indian bettors.
At TheBettingSites.com, we provide users with a secure and trusted environment to learn more about the available activities in online gambling in India. We will be testing out games from the best slot providers and you can expect transparent and honest Casino reviews written by our team of experts.
Betting on Cricket
The billion-dollar industry of cricket betting in India is a testament to the enthusiasm generated by this sport. According to statista, 79% of Indians are fans of cricket. Approximately 30% of those surveyed admitted to placing bets on cricket matches. The unpredictable and high-scoring nature of the game makes it an exciting prospect for gamblers, contributing to its popularity. We aim to provide the latest news around cricket and inform about special promotions around domestic and international events.
Betting on eSports
Esports has emerged as an avenue for young Indian gamers to compete professionally, earn big money and carve a niche for themselves. With the gaming industry projected to grow at an exponential rate of 22.1% CAGR, eSports is predicted to witness the most significant growth in the coming years. In 2022, 30% of online sports bettors in India had already placed bets on eSports, which is expected to increase and we strive to inform the users regarding the best esports betting opportunities and latest developments in the growing industry.
FAQs
🙋‍♂️ What can I find on TheBettingSites India?
At TheBettingSites India, you'll find a vast range of online casino options and sports betting opportunities.
🙋‍♂️ What is online gambling?
Online gambling is the act of wagering money on the outcome of a game or event through a digital platform, such as a website or app. It is accessible anytime, anywhere with an internet connection.
🙋‍♂️ How can I gamble online?
You can gamble online by choosing a reputable betting site, creating an account, depositing funds, selecting your desired game, and placing your bets.
🙋‍♂️ Is sports betting legal in India?
Technically, online sports betting is not banned by any specific law in India's legal system. However, it falls in a grey area, making it unclear whether it is entirely legal. The state of Sikkim offers licensed online sports betting, but other states have yet to follow suit. Overall, it's a legal grey area.